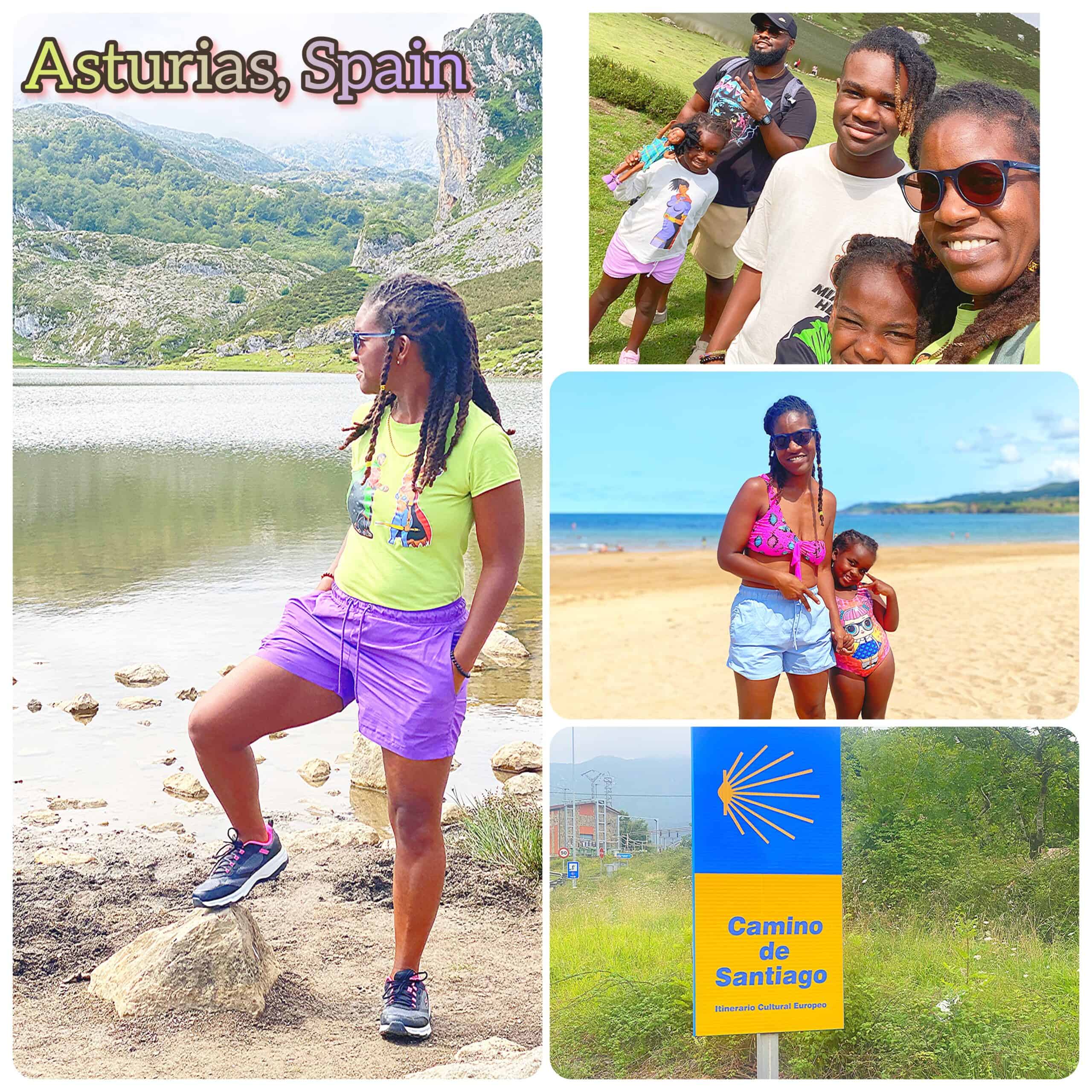 Our family recently spent a magical seven days in Asturias, Spain. We were in awe by the beauty and greenery that covered these lands. We spent our stay at a small village on "La Isla, Asturias" and visited the "Cangas de Onís". The preservation of the land and its nature are very evident. Some major differences that we noticed were the temperature and the Asturiano accents. We also learned a little bit about the "Camino De Santiago".
When we first arrived to Asturias, the first thing we noticed was the change in temperature. My family and I live in Andalucía, which is the southern region of Spain. Here it can get quite hot, especially in the summertime when temperatures can exceed 100°F. Meanwhile, the average temperature in Asturias is 70° – 80° and it felt so amazing. The air seemed different and more fresh to breathe in. The large mountains cover these lands and we could see thin clouds covering the top of them as the sun peaked through. The views were breathtaking.
We also noticed the very distinct Asturiano accent. In the south of Spain they speak very fast but with cut off words and some slang. In Asturias, they speak equally fast, but every word and syllable is pronounced. They seem to talk with their diaphragm of their stomach, and they put an emphasis on words with the "j" sound. Their accents even made me think about some of the people that I have met in Andalusia with an Asturiano accent.
Perhaps the most interesting part about trip was learning about the "Camino De Santiago". The journey of Santiago is a pilgrimage that leads to the cathedral in Galicia, Spain where it's believed that St. James' tomb is located. El camino De Santiago is Europe's oldest and most well known route. I imagine the people whom decide to take this journey are looking for spiritual and self enlightenment. My family and saw and met MANY travelers who were taking the journey and they were from all parts of the world. We even met a couple of Americans on the route. Overall, our family loved our visit to Asturias and will continue to explore the other regions of Spain.